Please take two minutes for the Everglades.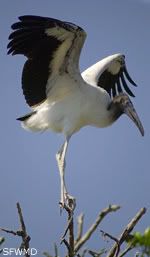 Pave what's left of the Everglades?
Dear Friend,


Governor Crist can stop this. But he needs to hear from us right now.


Nearly a century of draining, diking and digging have destroyed half of the historic Everglades. Now South Florida officials have just approved two new developments that will allow urban sprawl to continue its march right up to the edge of the Everglades. They're jeopardizing billions in federal funding for Everglades restoration.
The Everglades belong to all of us, not a few wealthy developers. Send a message to Governor Crist -- urge him to stand up to the developers and protect the Everglades. Click here to sign the petition: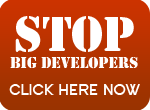 We have the power to change Florida when we work together. And that's why Progress Florida exists -- to bring grassroots Floridians together and give us a stronger voice at the state and local level. Progress Florida offers busy folks fast, easy, and fun ways to make a difference. Stopping big developers from paving the Everglades is just one of our first online campaigns.


It seems like every day, some politically connected developer is proposing an unsustainable, poorly planned development somewhere in Florida. This time they're trying to move Miami-Dade County's Urban Development Boundary (UDB) so they can further expand their tentacles into the increasingly vulnerable Everglades. The Miami-Dade County Commission has approved the new developments despite objections from planning staff, a veto by Mayor Carlos Alvarez, and thousands of citizens and organizations mobilized by the "Hold the Line" coalition. Not only would eliminating the UDB impact the Everglades; it poses a serious threat to drinking water supplies; would cause further traffic problems; and pave wetlands critical for flood control.

This change in Miami-Dade's comprehensive plan must be stopped by Gov. Crist's Department of Community Affairs (DCA.) That's where you come in.


Please sign the petition to Gov. Crist urging him to stand up to deep-pocketed developers and protect the Everglades. Then, you'll be given the opportunity to ask your family and friends to help by forwarding this message to them.


To sign the petition, click on this link or copy and paste it into your browser: www.progressflorida.org/SaveTheGlades


Thank you,


The Progress Florida Team - Mark, Damien, Ray and Jon


Are you in Florida?
Click here to sign up with the Progress Florida network and start making a difference today.
Recommended reading: Crashing the Gate: Netroots, Grassroots, and the Rise of People-Powered Politics by Jerome Armstrong and Markos Moulitsas.
Disclosure: Some Progress Florida staff members are also founding members of Wildwood Preservation Society.





Wildwood Preservation Society is a non-profit 501(c)(4) project of the Advocacy Consortium for the Common Good. Click here to learn more.



"it's all connected"