Today the Everglades are a little safer from poorly planned development.
Thousands of Floridians from around the state signed the Progress Florida/Hold The Line petition to Gov. Crist urging his Department of Community Affairs (DCA) to reject two developments, including a Lowe's big box retail center that threatened the Everglades. On Friday July 18th DCA did exactly that.
But our work isn't done. Lowe's, who still wants to cement urban sprawl to the edge of the Everglades, plans to fight this decision.
"We feel confident that the decision will be overturned,'' declared a Lowe's attorney in response to the DCA's decision.
There are 111 Lowe's stores in Florida but there's only one Everglades.
We need to send a message to Lowe's right now and tell them to protect the Everglades, not pave it.
We've made it very easy to send a message to Lowes CEO, simply click the picture below: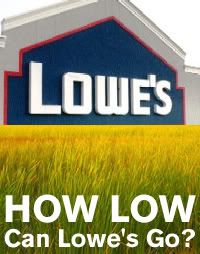 It seems like every day, some politically connected developer is proposing an unsustainable, poorly planned development somewhere in Florida. This time they're trying to expand westward into the increasingly vulnerable Everglades. Lowe's has 15 vacant acres inside the UDB, yet they are fighting to build outside the UDB on top of critically important wetlands at the edge of the Everglades.
This change in Miami-Dade's comprehensive plan was rejected by the DCA. That decision represents a major victory for the Everglades and for smart growth. However, it may be short lived if Lowe's has their way.
That's where you come in.
We need to send a message to Lowe's right now and tell them to protect the Everglades, not pave it.
To send your message right now, simply click here.
The voice of Floridians made the difference in the DCA's decision, and it can make the difference again by putting pressure on Lowe's to drop their legal efforts that threaten the Everglades.

NOTE: You can listen to Florida Public Radio's coverage of this issue by clicking here.




Wildwood Preservation Society is a non-profit 501(c)(4) project of the Advocacy Consortium for the Common Good. Click here to learn more.

"it's all connected"