Ed. Note: The following articles highlight an effort by extremists in the Florida Legislature to render the Department of Community Affairs (DCA) powerless by merging it with the Department of State. The DCA plays a critical role in growth management throughout Florida, and stood tall as the last line of defense against the notorious "Mahan Massacre" in rural eastern Leon County last year. This proposal, along with other so-called "pro-growth" measures, is being touted as a salve for the state's ailing economy, which is a sick irony considering that Florida's overreliance on development has only sharpened the economic pain in the Sunshine State. Moreover, just last week the Nature Conservancy released a report highlighting the tremendous financial benefits Florida receives via land conservation programs.
See the end of this post for suggested ways to take action.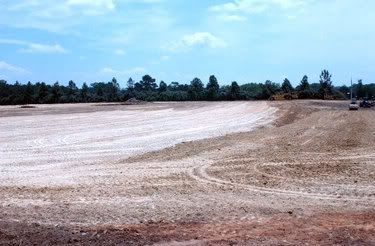 Progress?
Bill abolishing state planning department gets OK
By Bruce Ritchie
Florida Environmental News
A House committee today gave initial approval to a proposed bill that would abolish the Florida Department of Community Affairs, a move facing opposition from a coalition of environmental groups.
Department In Cross Hairs
By Mike Salinero
Tampa Tribune
Related editorial:
Stop Unwarranted Assault On DCA
A bill that would abolish the state's growth management agency passed a major legislative committee Wednesday but probably won't be supported by Gov. Charlie Crist.
Bill would dismantle Florida's growth management agency
By Craig Pittman
St. Pete Times
Related editorial:
Developers' dream, Florida's nightmare
State legislators are pushing to dismantle the agency in charge of managing growth, arguing that it's standing in the way of reviving Florida's economy.
Efforts to Abolish Department of Community Affairs Underway in the Florida House of Representatives
Audubon of Florida
A full-blown effort to abolish Florida's Department of Community Affairs (DCA) is underway in the Florida Legislature, with conditions in the House the most hostile to DCA and Growth Management generally.
Lobbyists bearing money a threat to state's interests
By Ron Littlepage
Florida Times-Union
The recipients of the goodies were legislators and the urgency stemmed from a ban on accepting campaign contributions while the Legislature meets.
Keep state watching growth
Editorial
Palm Beach Post
There's too much control over growth in Florida. Developers need more freedom to build. Local elected officials don't need oversight from the state. Those are the myths driving legislative efforts to abolish growth management in Florida.
Economy's no excuse to give developers free pass
Editorial
Daytona Beach News-Journal
Last April, Florida was home to 18.8 million people. Next month, the forecasters predict, the state will be home to -- 18.8 million people.
WAYS YOU CAN HELP
Let your legislators know
you don't support this move by developers and land speculators to exploit the economic problems of the state by making excuses for dismantling regulatory programs.
Support
Florida Hometown Democracy
.
Support the
Florida Forever Coalition
, of which Wildwood Preservation Society is a
member
.
Wildwood Preservation Society is a non-profit 501(c)(4) project of the Advocacy Consortium for the Common Good. Click here to learn more.
"it's all connected"