Note: there is more info including ways you can take action following the
New York Times
editorial below.
Eating the wild
Editorial
New York Times
January 26, 2009
In America, there are foragers among us, out searching for morels in the spring, and there are hunters too. Yet most of our food, except for fish caught from the sea, is farmed. We do not trap songbirds for savory pies. (We destroy too many of them through other means.)
Once you look beyond the parochial culinary habits of most Americans you discover that wildness, and the tastes associated with it, have a talismanic power that is very hard to eradicate. It is what keeps the Japanese whaling and keeps some Africans eating bush meat. And it is one of the things that helps explain the voracious and utterly destructive Chinese appetite for turtles.
As global wealth rises, so does global consumption of meat, which includes wild meat. Turtle meat used to be a rare delicacy in the Asian diet, but no longer. China, along with Hong Kong and Taiwan, has vacuumed the wild turtles out of most of Southeast Asia. Now, according to a recent report in The Los Angeles Times, they are consuming common soft-shell turtles from the American Southeast, especially Florida, at an alarming rate.
Some scientists estimate that two-thirds of the tortoise and freshwater turtle species on the planet are seriously threatened. Some of that is secondhand damage — loss of habitat, water pollution, climate change. But far too many turtles are being lost to the fork and the spoon.
In the United States, the solution is relatively straightforward. States should impose much tighter restrictions on the harvesting and export of wild turtles. Internationally, the problem is more complicated. There have been efforts to monitor the species of wild turtles found in Chinese markets, but as long as the appetite for turtles — and traditional medicines derived from them — persists, we fear it will be hard to curtail such a profitable and disastrous trade.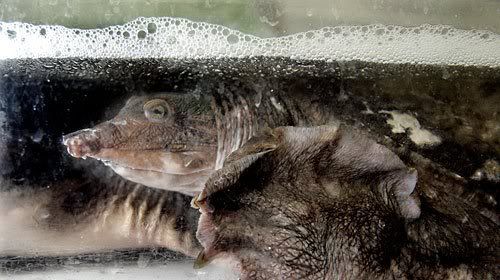 Live softshell turtles from Florida on sale at a fish market in Chinatown, Los Angeles.
HOW YOU CAN HELPEmail Gov. Charlie Crist at Charlie.Crist@MyFlorida.com
and urge him to expedite the banning of Florida's freshwater turtle harvest.
RELATED NEWS STORIES
Asia appetite for turtles seen as a threat to Florida species
The turtle tank at Nam Hoa Fish Market is empty, but not to worry: The manager of this bustling Chinatown store says he has plenty in back.
Los Angeles Times
December 27, 2008
China gobbling up Florida turtles
A rising demand in China for turtles for food and medicine has led to the round-up of thousands of turtles from Florida's lakes, ponds and canals.
St. Petersburg Times
October 6, 2008
MORE INFO AND WAYS TO HELP
Support the
Florida Turtle Conservation Trust
and click
here
to read their November 28th press release.
Support
The Lake Jackson Ecopassage
.
Support
The Gopher Tortoise Council
.
Check out the Center for Biological Diversity report:
Unsustainable Commercial Harvest of Southern Freshwater Turtles
.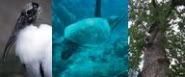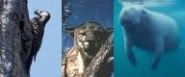 Wildwood Preservation Society is part of the
Florida Endangered Species Network
.

Wildwood Preservation Society is a non-profit 501(c)(4) project of the Advocacy Consortium for the Common Good. Click here to learn more.

"it's all connected"