FEATURED STORIES

Cities team up to oppose law
By Howard Cohen
Miami Herald
More cities are joining Weston's lead in opposing the state's recently signed Growth Management Act, which local leaders argue will limit developers' responsibility in paying for expanded roads while promoting more sprawl.

Without a vote, controversial golf course west of Boca Raton gets water managers' OK
By Paul Quinlan
Palm Beach Post
After two years on hold, a controversial water permit for a south Palm Beach County golf course became one of the first to win approval under the state's new system of making such decisions behind closed doors.

Alabama, Florida see water wars differently
By Kathy Seale and Bruce Ritchie
Atlanta Journal-Constitiution
Six days ago, a federal judge ruled that Georgia is drawing water illegally from Lake Lanier and set a three-year deadline for Georgia, Florida and Alabama to settle their long-running water war.

Want sensible growth? Take matters into your own hands
By Scott Maxwell
Orlando Sentinel
Support Amendment 4, Hometown Democracy.
Development interests are gearing up for a fight, stocking their war chests with millions of dollars to do battle against the people they fear most in the world: You.

Hold the line on development
Editorial
Miami Herald
Learn more about this issue at Hold the Line.
With empty land available to build stores and homes in Miami-Dade County's designated urban area and with thousands of vacant homes waiting to be bought in this recession why would commissioners push for development out in the western fringes?



Snowy egret chicks nesting in Fred George Basin, June 2009.

MORE GREEN NEWS

New Rule Restricts Take of Turtles (audio story)
By Trimmel Gomes
WFSU-FM Public Radio Tallahassee
Starting Monday the harvest of freshwater turtles from Florida waterways will be banned.

Panama City airport to pay $251,323 for violations
By Bruce Ritchie
FloridaEnvironments.com
Airport officials in Bay County have agreed to pay the state $251,323 -- reduced from nearly $400,000 as proposed in May -- to settle proposed violations issued by the Florida Department of Environmental Protection.

Everglades Earth First protecting Florida old growth cypress by protesting FPL
By Virginia Jones
Treasure Coast Legal News Examiner
There are few people that see old growth trees, especially in Florida.
Gov. Crist Calls New Water War Ruling 'Monumental'
By Ben Evans and Errin Haines
Lakeland Ledger
Metro Atlanta and its 4 million residents have almost no rights to a massive federal reservoir and must stop taking water from it within three years unless Congress authorizes continued withdrawals, a federal judge ruled Friday.

Finally, Crist names three to fill vacant board seats at South Florida Water Management District
By Tony Doris
Palm Beach Post
With his massive sugar land purchase in the balance, Gov. Charlie Crist today named three relative unknowns to fill seats on the water board overseeing the Everglades restoration and South Florida's faucets.

Judge's Ruling Boosts Florida in Water Wars (audio story)
By Margie Menzel
WFSU-FM Public Radio Tallahassee
In a dramatic ruling, a federal judge has ruled that Georgia must stop withdrawing water within three years from a federal reservoir outside Atlanta that is the city's main water supply.

Peregrine Falcon Removed from Florida's Endangered Species List
By Bryan Nelson
Planetsave
The recovery of peregrine falcons is one of the great success stories of conservation. Now their population in Florida has rebounded enough to remove them from the state's endangered species list.

Rare ghost orchid draws the curious
By Andrea Stetson
Ft. Myers News-Press
It buggy, it's hot and thunder rumbles in the dark clouds nearby. But that doesn't stop the crowds from visiting Corkscrew Swamp Sanctuary.

Miami-Based Manatee Is Spotted in Chesapeake Bay
By Martin Weil
Washington Post
In an unusual northern foray, a manatee has made its way into the upper reaches of the Chesapeake Bay, authorities said last night.

Environmental groups accuse ranch owners of clearing land without authorization
By Eric Staats
Naples News
A ranch in the heart of Florida panther country is at the center of renewed scrutiny over its compliance with environmental laws.

Ponte Vedra turtle Patrol gets to observe a special moment
Staff Report
Florida Times-Union
Northeast Florida's sea turtle nesting season, from May 1 through Oct. 1, offered a rich reward for Ed Butler, a volunteer with the Ponte Vedra Turtle Patrol, and others. This month, they witnessed a turtle laying her eggs in the sand then returning to the sea.

Burmese Python hunting opens
By Diana Moskovitz
Miami Herald
The Burmese python unfurled on the grass, a long slit running down its white belly where hunters had gutted it with a knife.

In Florida, it's snakes and more snakes
By Deirdre Conner
Florida Times-Union
A pygmy rattler bites a man in a Wal-Mart garden center.

County governments want part of Florida's python purge
By Dara Kam
Palm Beach Post
The python roundup ordered by Gov. Charlie Crist last week doesn't go far enough to protect neighborhoods from the scary serpents, Florida counties assert.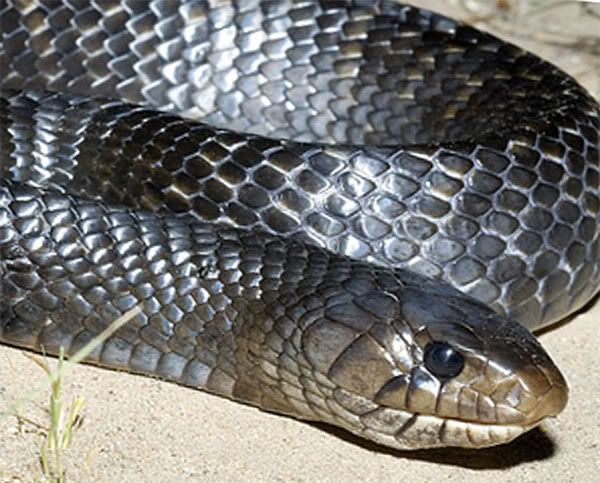 Endangered indigo snake.



Wildwood Preservation Society is a non-profit 501(c)(4) project of the Advocacy Consortium for the Common Good. Click here to learn more.


"it's all connected"