FEATURED STORIES
Federal agency rejects habitat protection for Florida panthers
By Craig Pittman
St. Petersburg Times
For the second time, federal wildlife officials have rejected a request that they designate thousands of square miles of South Florida as critical habitat for the Florida panther, the agency announced Thursday.
E-mail your representative: Save our last 100 panthers
Environment Florida
Experts say our government can save our last 100 Florida panthers by putting 3,548 square miles of South Florida wetlands out of the reach of big developers, miners and road-builders.
Land-buying in crosshairs of Florida House panel
By Bruce Ritchie
FloridaEnvironments.com
Members of a house budget-writing panel today took another shot at the Florida Forever land-buying program.
Suit threatened over pesticide risks to Florida's animals
By Steve Patterson
Florida Times-Union
From panthers to shy salamanders in Baker County's woods, Florida's federally protected species have become players in a bid by environmentalists to tighten controls on pesticide use.
Florida cities need to get ready for rising seas, researcher says
By Steve Patterson
Florida Times-Union
Florida cities can protect themselves now from hurricane damage by getting ready for sea levels to rise someday, a coastal expert told beach engineers meeting Friday.
Hurricanes, sea level rise and creating sustainable communities
By Matthew Cimitile
WMNF Community Radio Tampa
As a peninsula surrounded by water and prone to extreme storms, Florida is one of the states with the most to lose if sea levels rise to the degree experts predict.
Farming water: new plan for Everglades restoration would pay ranchers to use land for storing water
By Paul Quinlan
Palm Beach Post
Jimmy Wohl's father got his unlikely start in the cattle business in 1962, snapping up 320 acres of military surplus land in western Broward County for $25 an acre and setting 10 cows loose on the property.
Florida Cabinet approves 2,800-acre land buy
By Bruce Ritchie
FloridaEnvironments.com
The governor and Cabinet today approved the state purchase of 2,849 acres in Jefferson County.
State is looking at streamlining permit process for developers
By Catherine Whittenburg
Tampa Tribune
With more than 1 million residents out of work, state lawmakers are trying to concoct the right blend of business incentives to bring jobs to Florida.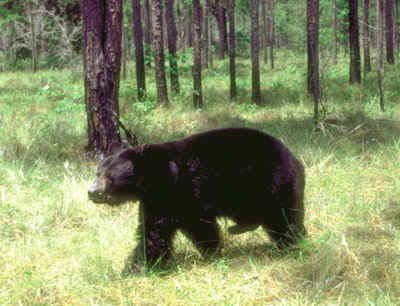 Florida Black Bear
THE BIG OIL ROUNDUP
The Big Oil roundup: news and information about Big Oil's push to rig Florida's coastline for the week ending 2-12-10: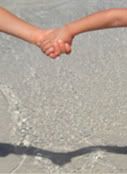 Hands Across The Sand
coverage
Offshore drilling opponents to join hands in protest Saturday
By Bill Cotterell
Tallahassee Democrat
Related: Google map of Sat. Feb 13th Hands Across the Sand events in your area
Black-clad opponents of offshore oil drilling hope to mount the biggest protest in Florida history by joining hands along the coastline Saturday.
By Glen Gardner
Public News Service Florida
On Saturday, thousands of Floridians will literally draw a line in the sand to fight near-shore oil and gas drilling.
Oil-drilling opponents to join hands in protest
By Kevin Spear and Ludmilla Lelis
Orlando Sentinel
The Florida Keys Community College environmental club plans to show up Saturday dressed in black to symbolize an oil spill.
"Hands Across the Sand" - People gather in protest of Florida off-shore oil drilling
By Kathryn Bursch
10 Connects Tampa Bay
Even on a cool day, the Dahl family from North Dakota enjoys looking for shells and walking along St. Pete Beach.
One man draws a line in the sand against oil drilling: Dave Rauschkolb is hoping opponents will join hands on Feb. 13
By Deborah Wheeler
Ft. Walton Sun
When Bud & Alley's owner Dave Rauschkolb hosted House of Representatives hopeful David Pleat at his 30A restaurant in October, he heard him issue a call to action against drilling for oil off his beautiful beaches.
Florida beach towns plan protest against oil drilling
By Curtis Morgan
Miami Herald
Beachside communities and environmentalists have planned a statewide protest against offshore oil-drilling on Saturday.
Offshore oil drilling foes to protest on beaches
By Craig Pittman
St. Petersburg Times
Opponents of offshore drilling are hoping thousands of people dressed in black will join them Saturday holding hands on beaches around the state for 10 minutes.
Oil-drilling protest planned Saturday on Pinellas beaches
By Dennis Joyce
Tampa Tribune
There may be more hand-holding in Pinellas than anywhere in Florida on Saturday when people at a dozen local beaches join a statewide oil-drilling protest.
Offshore drilling opponents plan beach lineup
By Dinah Voyles Pulver
Daytona Beach News-Journal
Volunteers are expected to line up along the coast Saturday in Florida to protest proposals for oil drilling in the state's offshore waters.
Oppose offshore drilling with strong show of hands
By Cathy Harrelson
Tampa Tribune
It isn't always easy to organize people in a far-flung state like Florida. But we're trying to do it to stand up for our beaches.
Other drilling news
Drilling off Florida: A closer look at the risks
Offshore Drilling Factsheet
Florida Coastal and Ocean Coalition
A closer look at the facts proves hands-down that drilling is shortsighted, reckless, and simply not worth the economic or environmental risk.
Offshore oil drilling supporters prize access to federal waters
By Paul Flemming
Ft. Myers News-Press
Sometimes the money quote takes some time.
House panel hears about oil spills, beach sand
By Bruce Ritchie
FloridaEnvironments.com
Members of a House panel Wednesday were provided with oil spill figures and they were told that seismic research is needed to find offshore deposits of beach sand before oil drilling is allowed.
Ag commish candidate: 'No, baby, no' to drilling
By Matt Dixon
Panama City News Herald
Democratic candidate for Agriculture Commissioner Scott Maddox held a press conference Wednesday with Mayor Scott Clemons regarding their opposition to offshore oil drilling.
Offshore oil drilling forum draws more than 125 on both sides of the issue
By Eric Staats
Naples News
Florida legislators in Tallahassee are teeing up a debate over drilling for oil in state waters of the Gulf of Mexico.
A Dark Cloud Lingers Over Our Beaches (scroll down to page 7)
By Sarah E. Gerard
Pinellas Scene
On Saturday, February 13, thousands of Florida residents will stand up on their local beaches in protest of a legislative bill threatening offshore drilling within 3 to 10 miles of the shoreline.
Don't drill the heart out of economy
By Citizen Contributor
Collier Citizen
As a concern citizen of Southwest Florida (Naples) I'd like to draw the attention onto the Florida Drilling issue.
To drill or not to drill: South Walton High School holds forum
By Angel McCurdy
Northwest Florida Daily News
Just weeks before the Legislature takes up the issue, supporters and opponents had their say Thursday on a proposal to drill for oil off Florida's coast.
Sun takes the pulse of the region on gulf drilling
By Deborah Wheeler
Ft. Walton Sun
Big Oil may face big opposition in South Walton, a recent informal poll from The Sun reveals.
Transcript of Skytruth's John Amos to Senate on Offshore Oil Drilling
By Congressional Aid
ThatsMyCongress.com
The following is our transcription of the November 19, 2009 testimony of John Amos of Skytruth, a non-profit environmental imaging organization, to the Senate Committee on Energy and Natural Resources.
Environmental monitoring 'tardy and superficial'
By David Weber
ABC News
Related:
Too early to assess oil spill damage
The environmental monitoring program in the wake of last year's oil spill in the Timor Sea has been described as 'superficial'.
TAKE ACTION NOW
Write Your State Senator: Big Oil's Promises Are "Empty"

Big Oil and their hired hands in Tallahassee have sworn that drilling Florida's coast would be "invisible" – that there would be no unsightly rigs just a few miles off our coast. We know different – and a recent eye opening story in the

Sarasota Herald-Tribune

has proven Big Oil's promises completely "empty."

Click the picture above – keeping the pressure on by letting our State Senators know people like you are paying attention is how we'll beat Big Oil.
MORE ONLINE ACTIONS
Urge President Obama's Ocean Policy Task Force to recommend against offshore drilling within any previously protected coastal waters, via Defenders of Wildlife.
Tell Obama: Offshore Drilling is NOT the Answer to Energy Crisis, via Oceana.
Help Drill for Solutions Not for Oil, via Southern Alliance for Clean Energy.
Let us decide! Petition to Governor Charlie Crist, Senate President Jeff Atwater, and House Speaker Larry Cretul, via Civic Concern.
Contact Your Officials About New Drilling Off Florida's Coasts, via Civic Concern.
Ask your state legislators to keep the rigs out, via Save the Manatee Club.
Write a letter to the editor, via Audubon of Florida.
Write your state legislators, via Audubon of Florida.
Urge Senate President Jeff Atwater to oppose offshore oil drilling, via Progress Florida.
Tell Sen. Atwater Not To Allow Oil Drilling In Special Session, via Audubon of Florida.
Sign the petition against oil drilling, via Protect Florida's Beaches.
Tell Salazar: No drilling off Florida's Coast, via Environment Florida.
Tell new Senator LeMieux to Repower America, via Environment Florida.
Related action: Don't go drill crazy in the Everglades, via Center for Biological Diversity.
Related action: Keep oil drilling out of climate change legislation, via Oceana.

ADDITIONAL RESOURCES OF NOTE
Hands Across The Sand website; their Twitter page is here.
Protect Florida's Beaches, recently launched coalition website.
Protect Florida's Beaches on Facebook.
Think, Baby, Think blog via Protect Florida's Beaches.
Don't Drill Florida website.
Don't Drill Florida Facebook page.
Save Our Shores Florida website; their Twitter page is here.
Save Our Shores Florida Facebook page.
Florida Coastal and Ocean Coalition website.
Environment Florida offshore drilling page.
Southern Alliance for Clean Energy offshore drilling page.
Skytruth blog, an excellent source of info.
Not the Answer blog, courtesy Surfrider Foundation.
Eye-opening map of oil and gas leases and infrastructure in Gulf of Mexico, via MMS.
EnergyFLA.com, online hub of drilling proponents; their Twitter page is here.
"We really do want to do for Florida, what oil and gas has done for Texas." – M. Lance Phillips, the Texas oilman leading the charge to overturn Florida's ban on oil drilling.
MORE GREEN NEWS
Cold took heavy toll on Florida wildlife
By Curtis Morgan
Miami Herald
Despite four decades of slogging through Everglades marshes and mangroves, wildlife ecologist Frank Mazzotti had never experienced anything like the aftermath of frigid January.
Long wait for help is over
By Michael Collins
Miami Herald
Florida Bay patiently has been waiting her turn for environmental restoration efforts
No Jim King, no push for clean energy in Florida
By Brandon Larrabee
Florida Times-Union
The death of Sen. Jim King, R-Jacksonville, could cause supporters of a drive to increase the amount of power Florida draws from renewable or nuclear sources to scale back their goals.
PSC delays vote on Gainesville's wood-burning power plant
By Christopher Curry
Gainesville Sun
The Florida Public Service Commission appeared poised to narrowly vote down Gainesville's application for a 100 megawatt wood-burning biomass power plant on Tuesday, but commissioners instead granted the city's last minute request to delay the vote in order to provide the city more time to answer state regulators' concerns.
'Dedicated' Biologist Has a Passion for Wildlife Protection
By Tom Palmer
Lakeland Ledger
It would be hard to walk into Nancy Douglass' office and not know that wildlife is her career.
NOAA to evaluate stony coral for endangered list
The Associated Press
Miami Herald
The National Oceanic and Atmospheric Administration will evaluate the status of 82 species of stony coral that could possibly be listed as threatened or endangered under the Endangered Species Act.
How do Orange County mayoral candidates feel about Amendment 4?
By David Damron
Orlando Sentinel
Orange County's major mayoral candidates — even those now in office — cast themselves as outsiders and reformers.
PSC chairwoman says enemies want her off panel
By Bruce Ritchie
FloridaEnvironments.com
Florida Public Service Commission Chairwoman Nancy Argenziano says Senate talk of beefing up educational requirements for the PSC is aimed at getting her off the panel.
Cleaning up fouled Florida waters can't wait
Editorial
St. Petersburg Times
The clean water standards the Environmental Protection Agency has proposed for Florida are good for public health and the state's economy.
Turf war continues
Editorial
Panama City News Herald
Related: Large marina planned for old airport site
At this point, most people probably don't care who is responsible for growing grass at the new airport in West Bay.
Wildwood Preservation Society is a non-profit 501(c)(4) project of the Advocacy Consortium for the Common Good. Click here to learn more.
"it's all connected"