FEATURED STORIES

Legislators back lifting ban on oil drilling off Florida coast
By Mary Ellen Klas
St. Petersburg Times/Miami Herald Tallahassee Bureau
Related editorial: Shameful oil drilling ploy
In a full-barreled appeal to the House Policy Council, the oil and gas industry persuaded lawmakers to vote, 17-6, along party lines Tuesday for a bill that opens state waters to exploration and taps into new revenues for the state's ailing budget.

On Earth Day, Crist says he's open-minded to drilling
By Bruce Ritchie
FloridaEnvironments.com
Celebrating Earth Day outside the Capitol on Wednesday, Gov. Charlie Crist said he is open minded to HB 1219, which would allow oil drilling off the Florida coast.

Florida House moves to assist developers
By Jim Ash
Ft. Myers News-Press
In the name of economic development, and over the heated objections of environmental groups, the House on Thursday gave preliminary approval to an overhaul of growth-management laws designed to help recession-weary developers.

Developers still salivating over Florida land
The Associated Press
Miami Herald
Despite a rapidly deteriorating housing market and plunging real estate values, Florida is experiencing an unprecedented number of requests to build new homes and develop commercial property.

Develop, bulldoze, fill, pave; repeat
By Diane Roberts
St. Petersburg Times
Related editorial: Growth 'solution' still a problem
It's not Wall Street greed or the housing bubble. It's not our regressive tax structure, the big breaks we gave to the rich in the 1990s, or the way we bet our futures on other people's Magic Kingdom fantasies.

Renewable energy projects in jeopardy
By Russell Ray
Tampa Tribune
Several renewable energy projects in Florida may be scuttled or delayed if lawmakers fail to pass legislation requiring utilities to get 20 percent of their power from renewable or clean energy sources by 2020.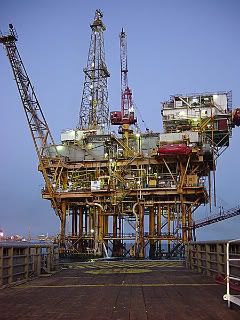 Progress?

MORE GREEN NEWS

USGS: What happened to the Everglades?
By Russell McLendon
Morther Nature Network
The Everglades first emerged in South Florida about 5,000 years ago, after the last ice age ended.

Surprise departure from water board could shift voting margin for Crist's U.S. Sugar deal
By Paul Quinlan
Palm Beach Post
Gov. Charlie Crist's proposed half-billion-dollar land purchase from U.S. Sugar Corp. will not be affected by a recent resignation from the regional water board that must sign off on the deal.

Gainesville at the forefront of the future of energy
By Kevin Spear
Orlando Sentinel
The future of energy as dreamed about by ardent environmentalists would bring a mini-electric plant to every garage or every rooftop.

NRC hearing focuses on environmental concerns
By Lou Elliott Jones
Chiefland Citizen
A coalition of environmental groups has filed a petition with the Federal Nuclear Regulatory Commission asking what no one in Levy County has thus far voiced about the proposed two-unit nuclear plant near Inglis.
Benefits of a 'smart' power grid in South Florida debated
By John Dorschner
Miami Herald
When Kevin Linn of Coral Springs received a special power meter last October, he was able to check his usage day by day and hour by hour via the Internet. He found spikes in midday when no one was home -- the water heater was churning away.

Slow pace on energy bill could slow Babcock solar array
By Michael Peltier
Naples News
Babcock Ranch developer Syd Kitson said Tuesday that reluctance on the part of state lawmakers may dim the chances that Babcock Ranch's solar array will see the light of day this year.

Environmental, farming groups concerned about tax breaks
By Bruce Ritchie
FloridaEnvironments.com
A House committee on Wednesday passed a bill that would exempt conservation lands from being taxed as approved by voters last November.

Proposal may avoid shut down for longline grouper fishermen
By Stephen Nohlgren
St. Petersburg Times
Commercial longline grouper fishermen, facing a devastating shutdown because of loggerhead turtle deaths, gained a possible reprieve Friday — but only in the long run.

Sea turtles need help now
By Carl Safina
Tallahassee Democrat
Sea turtles will soon start crawling ashore to nest on Florida's shores in a ritual that's millions of years old. But unless we make changes, fewer turtles will reach the beaches.

Florida Legislators Are Not Making the Environment a Priority, According to Audubon of Florida
Press Release
Reuters
According to the Audubon of Florida, state legislators are not acting in the spirit of Earth Day or in the interests of Florida residents as two environmental issues make their way through the legislature.

Nature Conservancy Applauds Legislators for Advancing Creative Solution for Funding Florida Forever
Press Release
Nature Conservancy
Closing corporate tax loophole would generate documentary stamp tax revenue to fund state's conservation program.

Want to pay $35 million to help T. Rowe Price destroy our wetlands in the middle of a drought?
By Chris Hrabovsky
Creative Loafing
Want to pay $35 million to help T. Rowe Price destroy our wetlands in the middle of a drought?

Riverkeeper pledges continued river protection
By Jimmy Orth
St. Augustine Record
On Monday, April 13, our St. Johns River Water Management District (SJRWMD) demonstrated how far it has drifted from its mission when it approved a permit application from Seminole County to begin withdrawing water from the St. Johns River for irrigation purposes.

The Quicksand Economy
By Alan Farago
Counterpunch
When Treasury Secretary Timothy Geithner spoke to the Economic Club in Washington yesterday and said the United States bears a substantial share of responsibility for a global economic crisis and its multi-trillion dollar costs, he might have pointedly singled out the epicenter of the housing market crash-- the state of Florida-- where the absence of regulations governing financial derivatives matched laws designed to fail: in particular, regulations protecting the public from the excesses of suburban sprawl.

Gone: Mass Extinction and the Hazards of Earth's Vanishing Biodiversity
By Julia Whitty
Mother Jones
By the end of the century, half of all species on Earth may be extinct due to global warming and other causes. Who will survive the world's dwindling biodiversity, and why?

'Most Wanted' list seeks environmental criminals
Staff Report
Miami Herald
It's not just the FBI that has a Most Wanted list; the U.S. Environmental Protection Agency has one, too.

Drilling off Florida coast still a bad idea
Editorial
Miami Herald
A bill passed by the House Policy Council on Tuesday was the first crack in the heretofore impenetrable wall against oil and gas drilling off Florida's coast in the Gulf of Mexico. Supporters, however, used a stacked deck to get the job done.

New drilling bill is a preposterous giveaway
Editorial
South Florida Sun Sentinel
Rep. Dean Cannon's plan to open Florida's coast to oil and gas drilling deserves all the ridicule it's getting, given its sheer preposterousness.



Florida wetlands



Wildwood Preservation Society is a non-profit 501(c)(4) project of the Advocacy Consortium for the Common Good. Click here to learn more.


"it's all connected"