From Audubon of Florida:
State Requests Public Input on Florida's Freshwater Turtle Harvest
Turtle experts and conservationists are concerned about the status of Florida's freshwater turtles, in light of recent reports of unusually large freshwater turtle harvests and a growing demand for wild-caught turtles as food and pets. Many of these turtles are slow-growing, slow to reach sexual maturity, and relatively easy to harvest. As a result, large harvests of adult turtles could have devastating, long-lasting population effects.
The Florida Fish and Wildlife Conservation Commission (FWC) has implemented stopgap harvest limits while it develops a comprehensive management strategy for these turtles. Some turtle experts, however, have raised concerns that these restrictions will not be sufficient to protect Florida's freshwater turtles from overharvest. Little data exists on the magnitude and geographic distribution of the current harvest. Accordingly, FWC is asking the public for reports or evidence of harvests across Florida.
At its Jacksonville meeting in September, the FWC limited the harvest of wild Florida freshwater turtles to five per day per person. Each fisherman with a commercial license will be allowed to harvest an additional 15 Florida softshell turtles per day, for a total of 20 per day.



HOW YOU CAN HELP
FWC will collect information from turtle experts, fishermen, and concerned residents regarding a long-term plan for the harvest of freshwater turtles at a meeting from 10 a.m. to 4 p.m. Thursday, November 20 at the Tampa Port Authority Board Room, 1101 Channelside Dr. in Tampa. If you have information about freshwater turtle harvests in Florida, please share your observations with FWC at this meeting, or by email to bill.turner@myfwc.com.

RELATED NEWS STORIES
China gobbling up Florida turtles
A rising demand in China for turtles for food and medicine has led to the round-up of thousands of turtles from Florida's lakes, ponds and canals.
St. Petersburg Times
October 6, 2008
Florida Turtle Market
China's insatiable demand for turtles is prompting hunters to trap tens of thousands in Florida and export them to Asian markets.
Associated Press
WMBB News Panama City
October 6, 2008
Turtle hunters face new limits
Those with a taste for turtles can only harvest five native Florida freshwater turtles per day. The Florida Fish and Wildlife Conservation Commission passed the new turtle harvest limit Wednesday during its regular meeting in Jacksonville.
Florida Today
September 18, 2008

MORE INFO AND WAYS TO HELP
Support the Florida Turtle Conservation Trust and click here to read their September 29th press release.
Support The Lake Jackson Ecopassage.
Support The Gopher Tortoise Council.
Check out the Center for Biological Diversity report: Unsustainable Commercial Harvest of Southern Freshwater Turtles.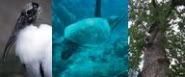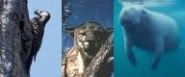 Wildwood Preservation Society is part of the Florida Endangered Species Network.




Wildwood Preservation Society is a non-profit 501(c)(4) project of the Advocacy Consortium for the Common Good. View/subscribe to our blog here.

"it's all connected"